Do you perform SEO? Or better yet! Do you have a website? If the answer is yes, then you need "The Best Rank Tracker". Manually checking your rank in Google can be a tedious and time-consuming task. "The Best Rank Tracker" solves this by automatically checking the rank of unlimited websites/keywords every day and keeping track of its history. Tons of features (see details below) with an affordable price makes "The Best Rank Tracker" the premium choice for SEO specialists and Website owners everywhere! Get it Now !
Unlimited Keywords, Urls and Projects
Track the rank of your website, webpage or competitor for any keyword you want. Furthermore you can group your Url/Keyword pairs into seperate projects for your own ease. No artificial limitations (Unlike many other products) ! Just add as many keywords, URL's and Projects as you want. There also other built in features to make life more easy such as adding multiple keywords at once or being able to filter your Urls/Keywords/Search Engines by simply typing part of the text you want. The Sky is the limit !
Dozains of local Search engines to pick from
Performing local SEO? No problem ! There are dozains of local google domains to pick from. Can't find your local Google extensions - Just let us know and we'll see if we can add it in future updates.
Social Media Checker
The impact of social media is ever growing and impacts your search engine ranking ! Go ahead and check the amount of Twitter mentions and Facebook shares of your URL's in one simple click !
Compare Rank History
So you want to compare your rank with a competitor? No problem, just add the URL of your competitor in to "The Best Rank Tracker" and you'll be suprised how easy it is to compare rank history!
Multithreaded Rank Checker
Multithreading allows to check multiple ranks at the same time in the background and this is exactly what "The Best Rank Tracker" is capable of.
White label report
With one click you are able generate a PDF report of your rank history and if that's not enough, you are even able to add your own logo without any mention of "The Best Rank Tracker". A nice feature to have when you are dealing with clients !
Proxy support
Do you prefer to check your rank from a different location? Well, that's possible ! Just add your prefered proxies.
Enterprise level Software
"The Best Rank Tracker" has been built with best practices in mind. Not only have we taken every effort to keep the software design clean but unlike many other pieces of software, "The Best Rank Tracker" is also future proof and ready for upgrades
Incredibly affordable
Go ahead and download the free Edition first! If you are just starting out, it may the best choice for you. If you want to track more than 10 keywords then you should purchase the Full Edition for a small monthly fee. We've taken every effort to make this software as affordable as we can so that you can enjoy it without worries.
Zero Risk
We have a 48 hour full refund policy after initial purchase. If you are not happy with the software for any reason or should the software not work as you expect then you can ask for a refund within 48 hours of initial purchase and you'll just get your money back. Next to this, you can trust that "The Best Rank Tracker" will be around for a long time to come. Think about it - a lot of vendors have sold software for a onetime price only to dissapear a short while after. Thanks to a small monthly fee, you stay in control and we keep motivated to keep "The Best Rank Tracker" up to date!
Currently Supported Search Engines: google.com, google.ac, google.ad, google.ae, google.al, google.am, google.as, google.at, google.az, google.ba, google.be, google.bf, google.bg, google.bi, google.bj, google.by, google.ca, google.cat, google.ch, google.cn, google.co.ao, google.co.bw, google.co.il, google.co.jp, google.co.uk, google.co.ve, google.co.za, google.co.zm, google.com.af, google.com.ai, google.com.ar, google.com.au, google.com.bd, google.com.bh, google.com.bn, google.com.bo, google.com.br, google.com.bs, google.com.kh, google.com.mx, google.com.my, google.com.sv, google.com.tr, google.com.ua, google.com.vn, google.de, google.dk, google.es, google.fr, google.it, google.nl, google.no, google.pt, google.ro, google.ru, google.si, google.sk, google.us
Only limited copies available for just 9$ a month.. Lock in to this price Now!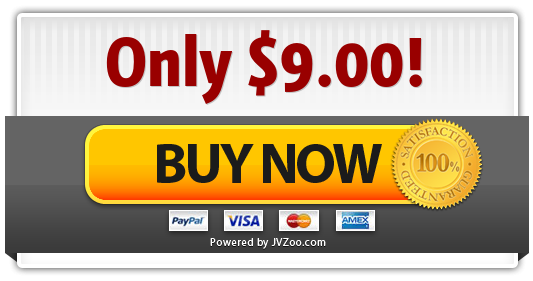 By purchasing "The Best Rank Tracker" you agree to our Purchase Agreement and License Agreement.
Not Sure? Try the FREE Edition !
Download the FREE Edition Right here ! It has everything the full Edition has with a few limitations (maximum 10 keywords and reports are not white label.)